Hand selected luxe fabric

4-Way Stretch
All of our releases are flattering and comfortable no matter which way you curve.

Thermal Insulating
Hand selected specialised fabric keeps you cosy and warm on the coldest of days.

Moisture Wicking
Stay dry, fresh and ready for your apres drinks.
Machine Washable
No tiny writing of over complicated washing requirements. Just pop them in the wash.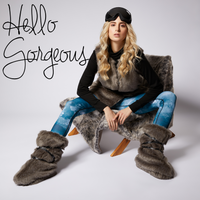 Why we are different
Designed exclusively in Melbourne; we provide style, comfort and warmth solutions for women who deserve it all.
First to launch is our range of luxury women's winter tights, available in three lengths. Unique patterned styles are released monthly with limited stock available.
SHOP NOW
Winterluxe tights love
"The Winterluxe tights are a great step up from the merino leggings I have been skiing with for many years. I am very cold blooded and as a full time ski instructor in Australia and Japan found skins and other Lycra tights too cold. The Winterluxe were super warm on the chairlifts where my legs normally get cold. The thick yoga style waist band is very comfortable and kept all my top layers comfortably tucked in. I washed the leggings weekly for 4 months and they still look as new. The fleece lining added the extra warmth I needed to stay comfortable all day. I highly recommend them for anyone else who feels the cold yet still wants to look fashionable relaxing in their inner layers." - Cate Sullivan, Mt Buller Ski School Legend

SHOP NOW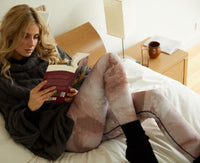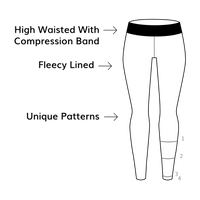 Choose your length...
1> Below knee - 45cm (Inner Leg Length)
Keeping the tights well away from your boots for maximum performance.
2> 3/4 - 56cm (Inner Leg Length)
Shorter length to reduce bulk in your ski boots but long enough to overlap your socks and keep your calves warm.
3> Long - 68cm (Inner Leg Length)
For those who would like the full length experience but are of a shorter leg length. :)
4> Full Length - 73cm (Inner Leg Length)
For everyday wear around the village and home, keeping your legs warm and toasty.
What people are saying...
I love how light weight the tights are while still being so warm. I don't know how they do it, but I love it!

Misty Kunze
BOLD Large scale print. Love love love. I don't like to look generic so limited edition is a plus!

Kate Beaty
Light, bright and warm. The length option is good as I hate stuffing my ski boats full of all of my layers.

Sarah McPherson
I have had so much wear out of my Winterluxe tights. From skiing to travelling to lounging around. I love the print and flattering band at the top!

Al
FOLLOW US ON INSTAGRAM #WINTERLUXELIFE